Okay, it may need work, but a one-owner low-mileage 1967 HONDA Z50M has got to be worth a look, especially when it's listed well with lots of nice photos!
In fact, instead of reading this waffle, you should just click on the link or photo below to go straight to the listing. Bidding is already frantic!
This particular little gem may or may not have been road registered in the past. The owner can't remember…..because he was but a child old when he first got it!
Like a lot of Ebay sales, it's the photos that do the talking. Thankfully, the seller has provided us with some clear ones. What do you reckon – could you save this one?
For sale – 1967 HONDA Z50M MONKEY BIKE
Listing ended – Please see below for similar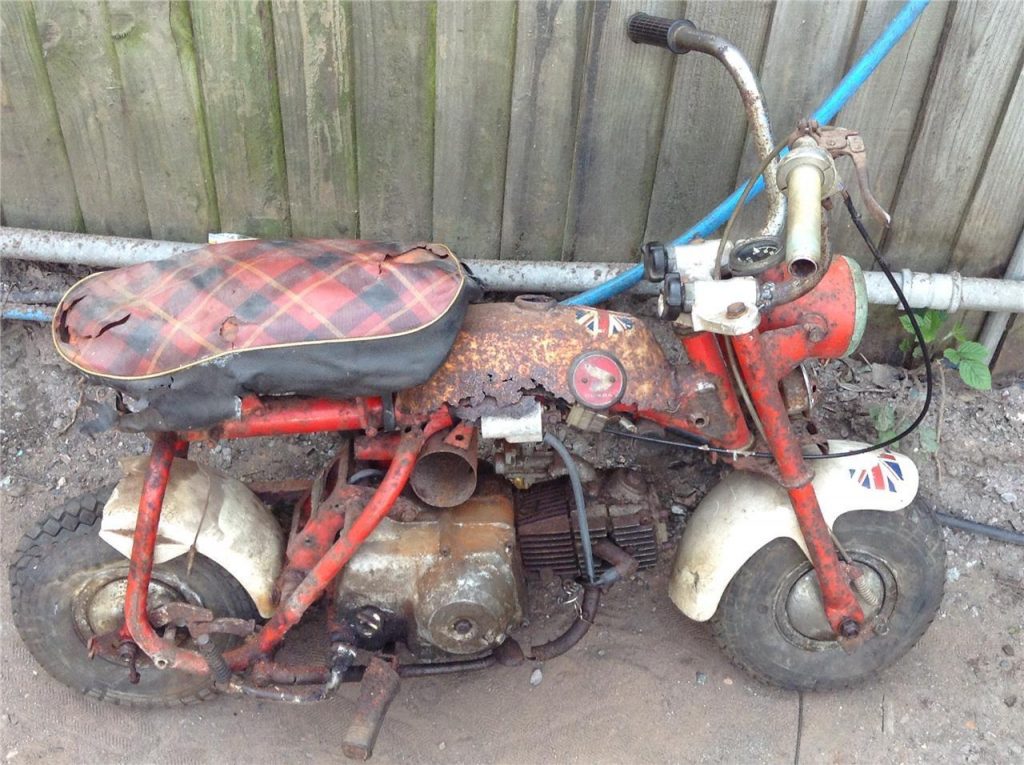 A Selection From Amazon
Last updated on June 29, 2022 2:40 pm