If you can't make one runner out of this lot, then it must be time to start a new hobby, surely?!!
For sale in one listing is a Honda 70 and EIGHT Honda C90s.
The listing for this sale is very detailed. Take a look, by clicking the link or photo below. The seller has itemised each bike for sale, so you get a very good idea of what you're bidding on.
These Hondas seem to fetch good money nowadays, so there's definitely a business opportunity here.
It may also be one of those job lots that a group of mates could club together for. If you know anyone who might be interested, please share this page!
For sale – Job Lot Of Honda C90s and a 70
LISTING ENDED – CLICK HERE TO SEE MORE HONDA C90 AND C70 BIKES ON EBAY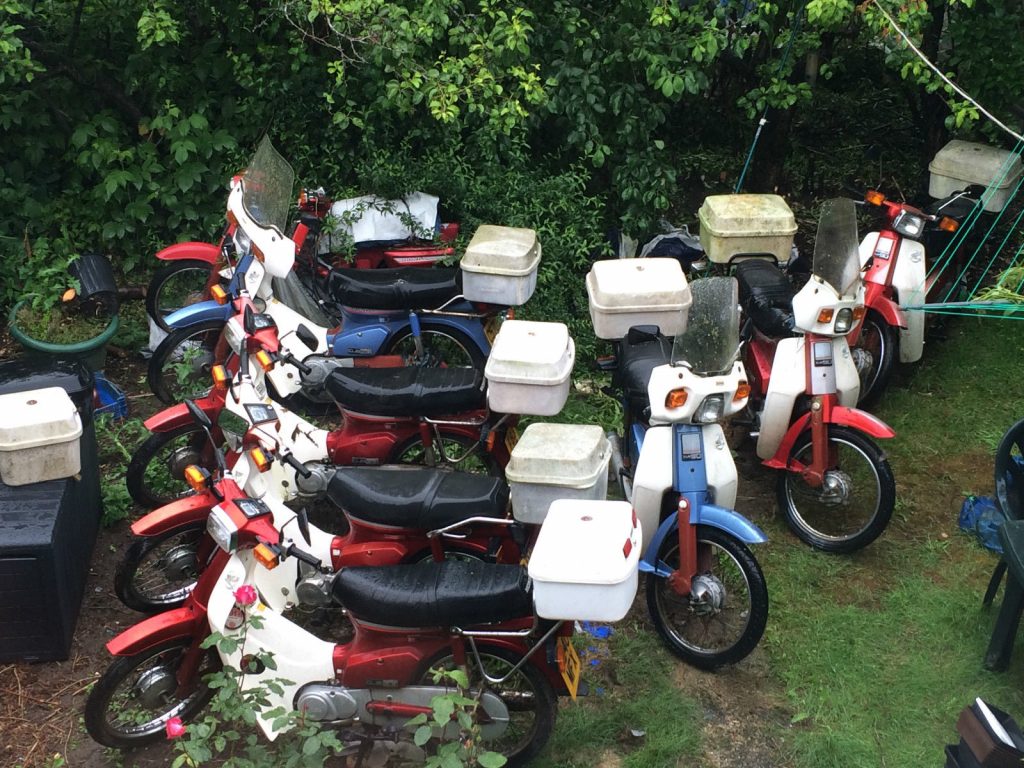 A Selection From Amazon
Last updated on June 29, 2022 7:37 am