This RD125 seems to have created a flurry of interest since it was uploaded to Ebay and bidding has been fairly fast, for a barn find.
Having been off the road for 25 years, the engine is seized, but the seller seems confident that a 2-stroke shouldn't be too difficult to free.
They also state that the exhausts are solid, which is a bonus!
This particular RD125 only has one former owner on the logbook and they keys are present (again, a bonus for any barn find!).
The paint seems to be in fair nick and we advise you to have a look at all the photos on the listing, as there are quite a few, by clicking on the link or photo below….
For Sale – Yamaha RD125 Twin
Listing ended – see below for more Yamaha RD125 bikes for sale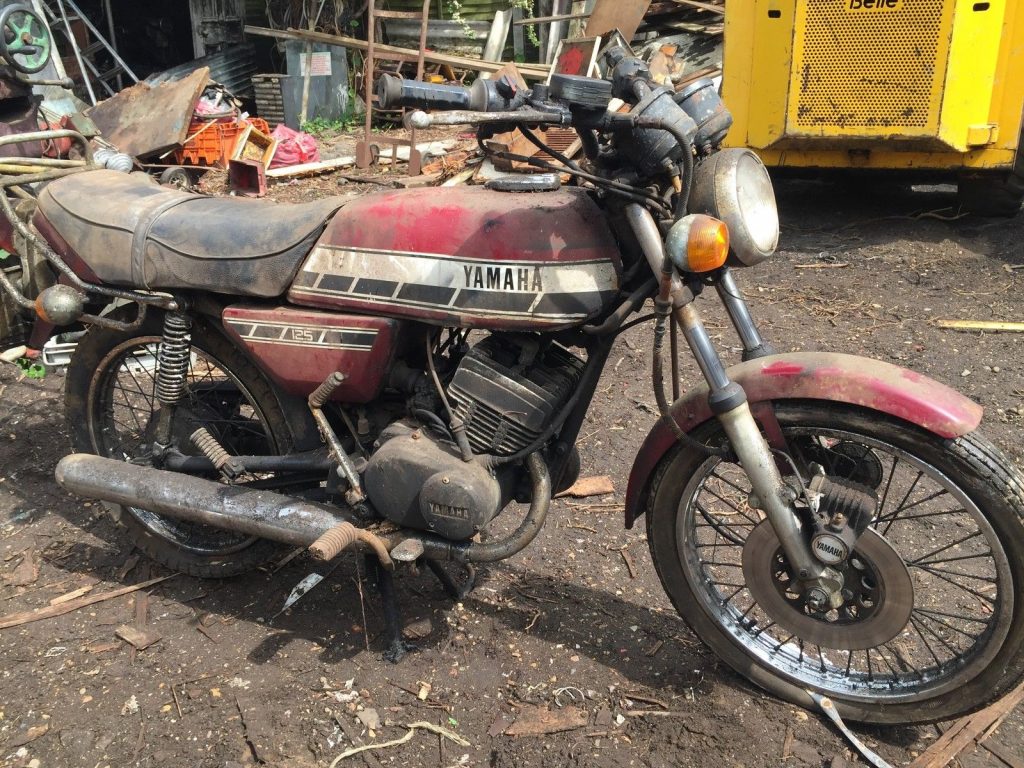 A Selection From Amazon
Last updated on June 28, 2022 8:00 am