Honda has confirmed that its stunning, café racer-inspired new CB1000R and expedition-ready Africa Twin Adventure Sports models will be on display at Motorcycle Live – the first time the bikes will have been seen in the UK.
Arriving straight from their global unveilings at EICMA in Milan, the CB1000R and Africa Twin Adventure Sports are part of a Honda show line-up that includes five new machines, two extensively upgraded bikes and two icons, reborn as concepts for 2018.
Africa Twin Adventure Sports has a 5.4 litre larger fuel tank than the CRF1000L Africa Twin itself. Plus, longer travel suspension, higher riding position and ground clearance, heated grips, extra-large skid plate and extended fairing with protective cowl bar. It also shares the extensive updates given to the Africa Twin, which include throttle by wire engine management with four riding modes, expanded Honda Selectable Torque Control parameters, and revised intake and exhaust for stronger mid-range response.
As well as a completely new look, the CB1000R delivers a 12kg weight reduction and 120bhp power hike, compared to the outgoing model. That's a 20% improvement in power to weight ratio. It also offers multiple riding modes with different combinations of power and engine braking, combined with Honda Selectable Torque Control and a state-of-the-art throttle by wire engine management system.
Alongside the two new litre bikes, Honda's offering at Motorcycle Live spans the entire Honda range, from the all-new CB125R – a bike that echoes the Neo Sports Café styling of the CB1000R – through the recently announced 2018 GL1800 Gold Wing – another UK first showing.
Demonstrating Honda's fun streak, there'll be debut UK appearances of two new concept bikes. The Monkey 125 concept adds modern flair to an unmistakable classics and, in the year that it reached an unparalleled milestone of 100,000,000 units sold, Honda will also show a new concept take on the Super Cub 125.
In the year that Honda celebrates the 25th anniversary of its iconic Fireblade, naturally, there will be every opportunity for showgoers to be able to get up close and personal with its latest, fully-loaded, race bikes for the road, as well as to take a look at some of the iconic blades of years gone by.
Once showgoers have seen the new metal, there'll also be chances to sample some of it. Motorcycle Live visitors will be able to take a taster session on the dirt, using the CRF1000L Africa Twin, testing out not only its appetite for off-roading but also its innovative dual clutch transmission.
Road riders will be able to sign up to test a selection of Honda's 2018 range, which spans everything from twist and go scooters, a number of bikes that use Honda's innovative dual clutch transmission system and, of course, the all-new Fireblade.
A range of activities will take place on the Honda stand, including the appearance of Dan Linfoot and Jason O'Halloran – Honda's BSB stars – who will talk about how you take a stock blade and turn it into a BSB race winner. Dan Gold, tattooist to the stars, will be there to answer questions about his latest custom-built CMX500 Rebel and Austin Vince, expedition rider and film-maker extraordinaire will host a screening of his latest motorcycle music video!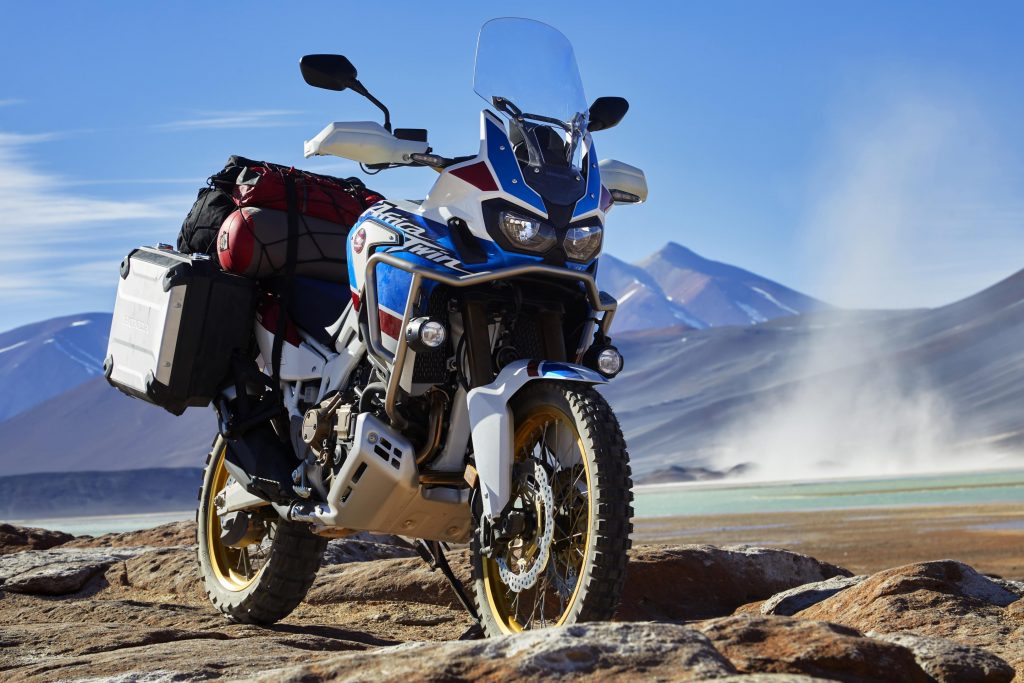 On-stand activities on the opening weekend include:
SATURDAY 18 NOVEMBER
11:30 BSB RIDER Q&A, INTRODUCED BY TEAM BOSS HAVIER BELTRAN
14:30 AUSTIN VINCE Q&A AND VIDEO PREMIERE
SUN 19 NOVEMBER
11:30 DAN GOLD Q&A
14:30 AUSTIN VINCE Q&A
The extensive line up of new and upgraded 2018 models, can all be found on Honda's stand, 2D20.
A Selection From Amazon
Last updated on June 18, 2022 10:54 pm