From the seller: "SHE HAS NOT RUN SINCE HOUSED IN THE GARAGE SOME TWENTY ODD YEARS AGO, SO I WOULD THINK AN OIL CHANGE AND A NEW BATTERY WILL BE THE MINIMUM BEFORE ANY ATTEMPT TO START HER.
THERE IS SOME SURFACE CORROSION ON METAL COMPONENTS AND TYRES, WHILST LOOKING FINE ARE OLD AND UNTRUSTWORTHY.
MOST ITEMS, SUCH AS THE GOLD RIMS ARE SCRUFFY THROUGH STANDING BUT LOOK INHERENTLY SOUND.
ON THE PLUS SIDE, SHE ENTERED THE GARAGE IN RUNNING CONDITION AND WAS NOT ABANDONED DUE TO ANY FAILURE.
SHE LOOKS COMPLETE AND SEEMS ORIGINAL TO MY LIMITED KNOWLEDGE AND SKILLS.
THE VERY LOW MILEAGE INDICATED ( YES, LESS THAN 10,000), WHILST MAY OR MAY NOT BE GENUINE, IS VERIFIED BY PAST MOT CERTIFICATES IN THE DATA FILE."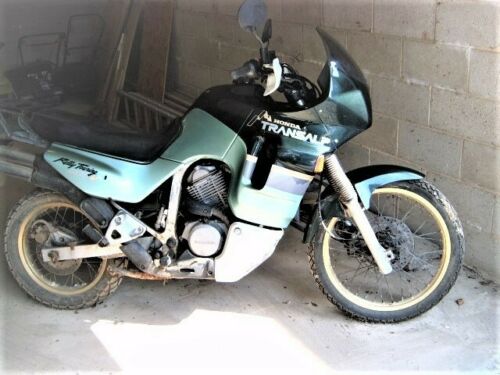 A Selection From Amazon
Last updated on June 13, 2022 12:31 pm