Getting your bike noticed on Ebay can be a nightmare, as there are usually thousands for sale at any one time. How on earth can you make yours stand out from the crowd?
Well, you could list a special edition Yamaha FS1E. Let's face it, the Fizzy always draws a crowd.
But if you REALLY want to get noticed, you should list a special edition Yamaha FS1E and then stick a bloody great skeleton on it. If that doesn't get you noticed, nothing will!
This bike looks pretty unmolested and has the original pedals on it. Fancy bringing it back to life?
There are plenty of photos on the listing and, thankfully, the skeleton only appears in the first one! We really do advise you to click the link or photo below to take a closer look at this Fizzy.
Part of the appeal of old bikes is that they often remind us of our own past. The FS1E may be the bike you plied your trade on as a youngster, or the bike you always wished you'd owned. Either way, now's your chance to grab a bright yellow one. Skeleton not included…
For sale – 1977 YAMAHA FS1E KENNY ROBERTS
LISTING ENDED – PLEASE SEE BELOW FOR MORE YAMAHA FS1-E BIKES FOR SALE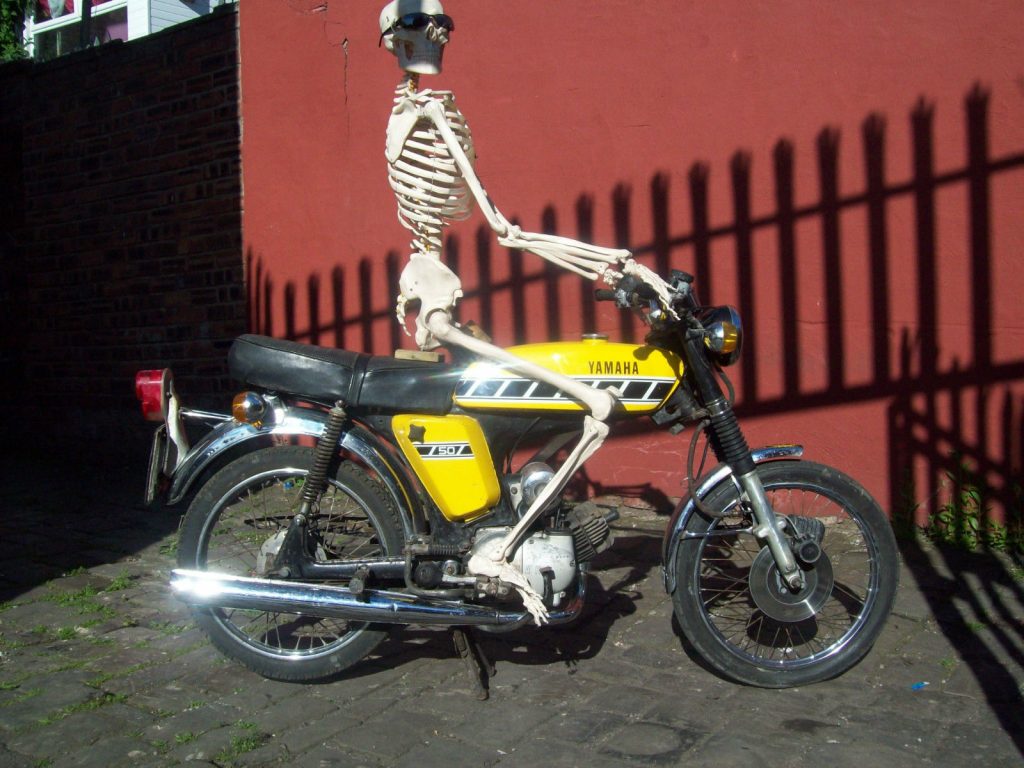 A Selection From Amazon
Last updated on June 28, 2022 11:33 am